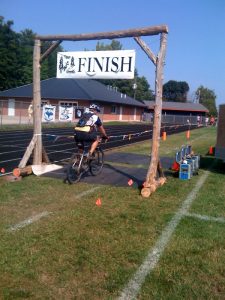 Racers at the Tour Da Woods enjoyed sunshine, beautiful views, and Munising hospitality.  It was a perfect day for a bike ride, with temperatures easing their ways into the 80's later in the afternoon. Thanks to the Anna River Pedalers for putting on a great race.
Tour Da Woods 30 Mile Mountain Bike Race
TOUR_DA_WOODS_30MI_SINGLESPEED_OVERALL
TOUR_DA_WOODS_30MI_CLYDSDALE_OVERALL
Tour Da Woods 15 Mile Mountain Bike Race
TOUR_DA_WOODS_15MI_SINGLESPEED_OVERALL
TOUR_DA_WOODS_15MI_CLYDSDALE_OVERALL
TOUR_DA_WOODS_15MI_TANDEM_OVERALL
Tour Da Woods Finishers print off their results receipt provided by Superior Timing!