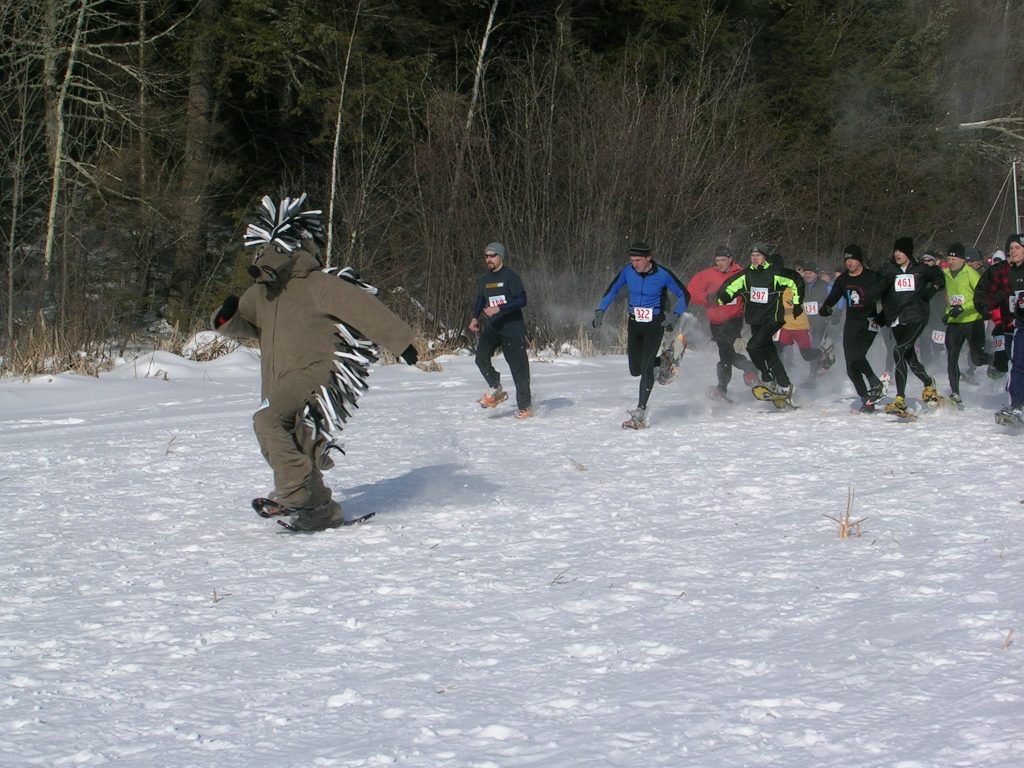 Perkinstown Porcupine leading the 3 mile snowshoe race.
Click here for more photos
What a great start to our 2010 year!  It was a beautiful day with record participation.  This race is always fun to be a part of with many divisions and festivities afterwards (including a 3-legged snowshoe race!).  See you all in 2011!
3 Mile Snowshoe Results
PERKINSTOWN_3_MILE_MOUNTAINEER_OVERALL
PERKINSTOWN_3_MILE_MOUNTAINEER_AGEGROUP
6 Mile Snowshoe Results
PERKINSTOWN_6_MILE_MOUNTAINEER_OVERALL
PERKINSTOWN_6_MILE_MOUNTAINEER_AGEGROUP
Team Results
PERKINSTOWN_3_MILE_TEAM_RESULTS_DETAILED
PERKINSTOWN_3_MILE_TEAM_RESULTS_SUMMARY